Focus on Your Core Business – Improve Your Bottom Line
In an era of changing business models, digital disruption and data overload, organizations are examining their business models looking for ways to improve operations and increase performance. Improved business outcomes and superior customer experience require intelligent operations that harness information, talent and resources while lowering costs and improving efficiencies.
Business processes outsourcing services provided by Paper Alternative allow you to concentrate on your core business and improve your bottom line.
If you run a successful business, then you know how important it is to focus on your core capabilities, while keeping your operating costs low. Back office activities add to your operating expenses but contribute nothing to your core business.
Take a Fresh Look at Outsourcing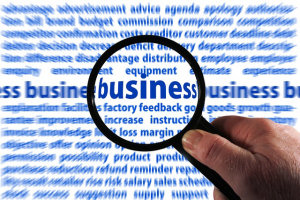 65 to 85 percent CFOs who have used outsourcing say their experience met or exceeded expectations.
By reinventing the way they do business — using Cloud technology, digital data, artificial intelligence and automation, along with an agile workforce — organizations boost business operations and outperform previous expectations.
We help clients leverage their market position by introducing and implementing the latest technologies, providing on demand resources, third-party talent and accessing untapped capacity to drive better business outcomes.
Business process outsourcing (BPO) has evolved with time innovation. BPO no longer means using poorly trained overseas workers to cut costs. Today's BPO involves the contracting of the operations and responsibilities of a specific business process to a qualified third-party service. Typically, this has involved "back office" activities such as: accounts payable, mailroom, records management, forms processing and human resources management.
Today, more and more of our clients are looking to outsource front office activities, particularly customer service activities. Ever responsive to our clients' needs, we have geared up to meet this new demand – hiring, training and managing call center personnel – who work on sophisticated customer service systems that we customize to serve our clients and their customers to maximum efficiency.